Setting up IOS Devices (iPhone, iPad, iPod Touch) for VWCCWiFi
1. Turn on your IOS device.
2. Select Settings.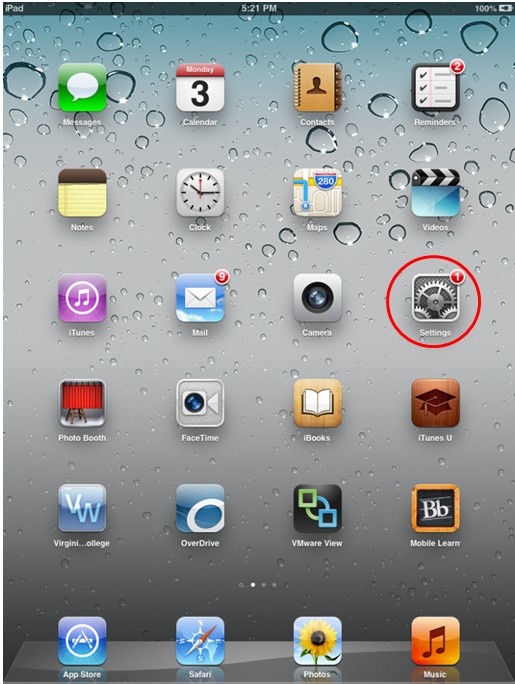 3. Highlight Wi-Fi and select the VWCCWiFi network.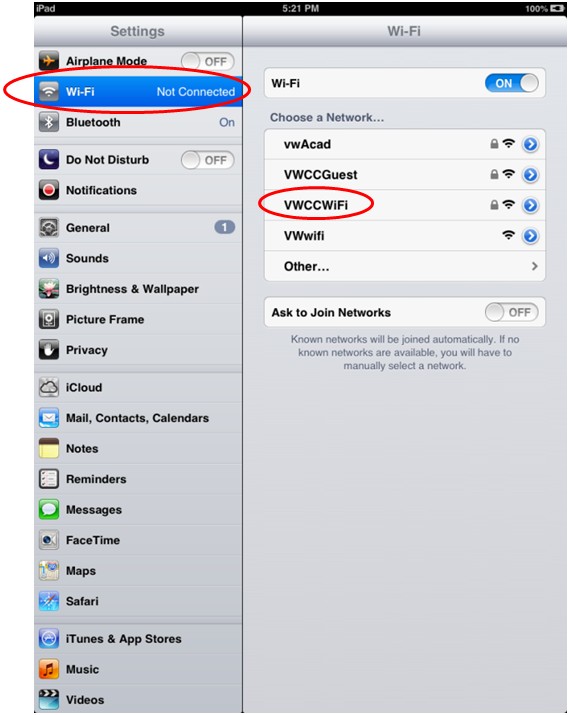 4. It will then ask for your Username (do NOT include @vccs.edu) and Password. This is your MyVWCC Username and Password. Then press Join.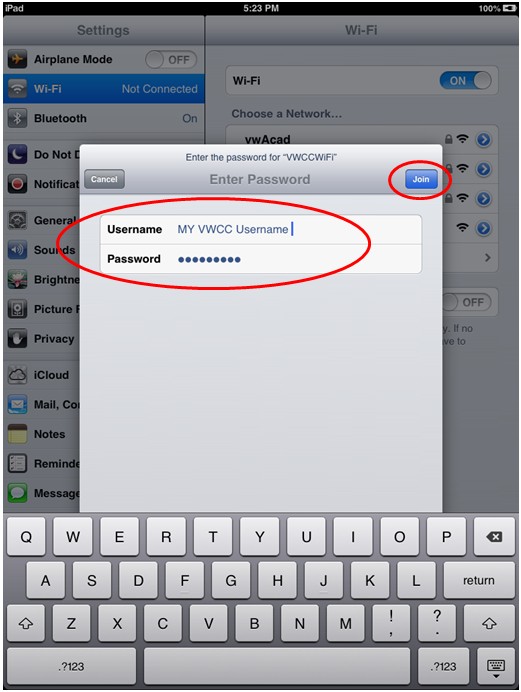 5. If you get the following screen saying that the certificate was Not Verified, press the Accept button.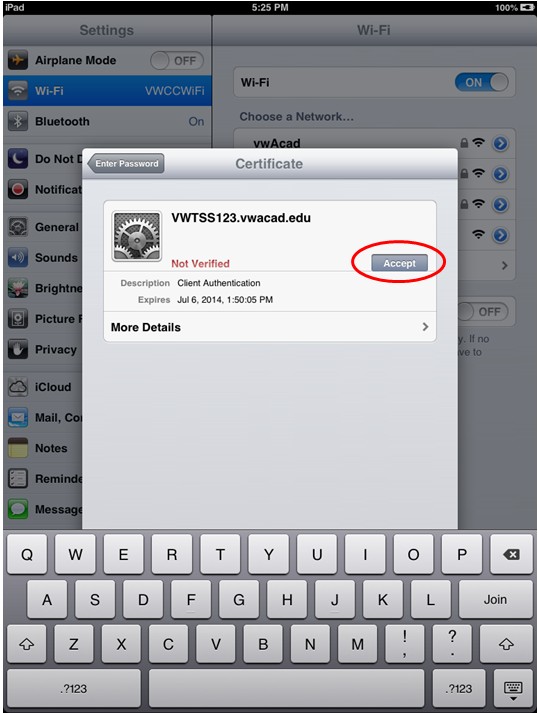 6. If all the information is entered correctly the VWCCWiFi should now be selected.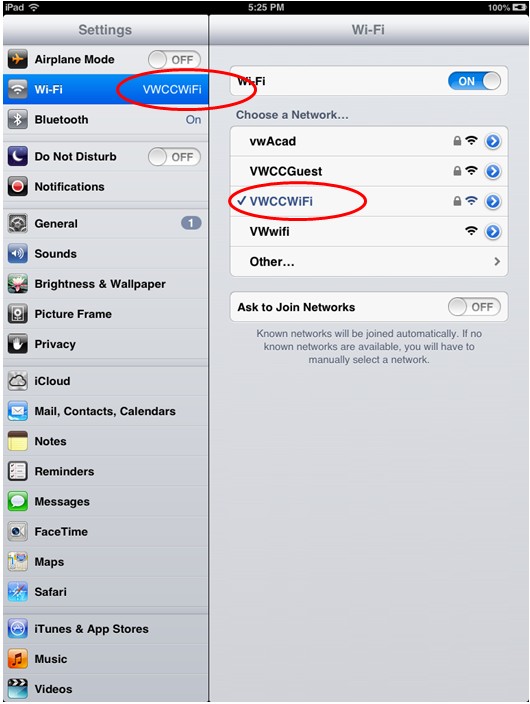 7. Close the Settings app and open Safari to make sure that you can now access a web page.
8. Troubleshooting tips:
If you can't connect to the network, go to a desktop computer and try logging into MyVWCC to make sure your username and password are correct.
If the username and password are correct, try turning on Airplane Mode (see the screen in step 6). Airplane Mode is right above Wi-Fi. Wi-Fi should now say Not Connected. Then turn Airplane Mode back off and make sure that VWCCWiFi is reconnected.
If the above two steps don't solve the problem, try doing a cold boot by holding the button on the top of the device until you get the slide that says "slide to power off". Power off the device, then power it back on, then check to make sure that VWCCWiFi is selected and try accessing a web page with Safari.
Any questions should be directed to:

Virginia Western Help Desk
Business Science building, Room M273
Phone: 540-857-7354
Email: